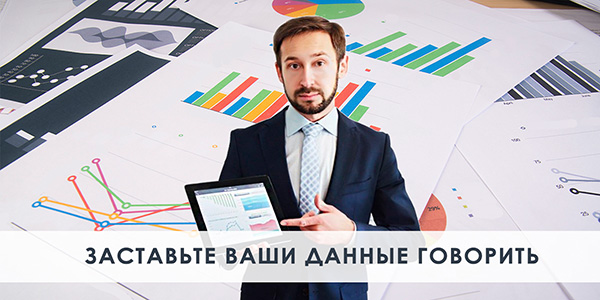 05/4/2018
Association news
On April 19-20, there will be a training on data visualization in Astana, presented by the leading Russian business analyst, Alexei Kolokolov. Within the framework of his visit, the expert will also conduct a master class «Digital HR-Analytics».
05/4/2018
Association news
On April 19-20, Kazakh executives, analysts and employees of financial and analytical services have a unique opportunity to attend a master class «Digital HR-Analytics» and training on data visualization «Make your data speak» by the world's leading business analyst Alexey Kolokolov.
During these unique events the participants will master:
the technique of visualization selection according to data meaning

Excel «life hacks» for creating information panels (dashboards)

ways to present the analytics results

the ability to make the right decisions
Date of the events:
April, 19 - master class «Digital HR-Analytics»
April, 20 - training «Make your data speak»
The venue:
Astana, 12/1, Dinmukhamed Kunaev St, Business Centre «Na Vodno-Zelyonom Bulvare» VP 72, 14th floor, Education Centre Darmen Consulting.
More about the training and possible participation: https://darmen.tilda.ws/alexk
Reference:
Alexey Kolokolov is a business analyst, an expert in the creation of information panels (dashboards) for managers and the implementation of information and analytical systems of the BI class. Director of Business Analytics Institute – an innovative company formed on the basis of the Ural Federal University. For 10 years, he has been studying and developing methods of automating corporate reporting, implementing Business Intelligence, Data Mining systems in industry, finance and trade. He also teaches and conducts trainings for students and employees of leading international companies and government agencies around the world, including companies like Coca Cola, HeadHunter, the worldwide fast food chain Burger King, Sberbank of Russia, the Russian mobile operator Megafon, and the Ministry of Communications of the Russian Federation.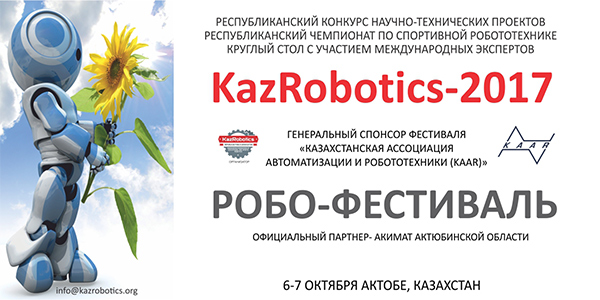 Kazakhstan's Association of Automation and Robotics has become the general sponsor of the Robotics Festival, within which the finals of the Republican Robotics Championship «KazRoboSport-2017» and the Contest of Scientific and Technical Projects «KazRoboProject-2017» will be held, as well as the Roundtable with experts.