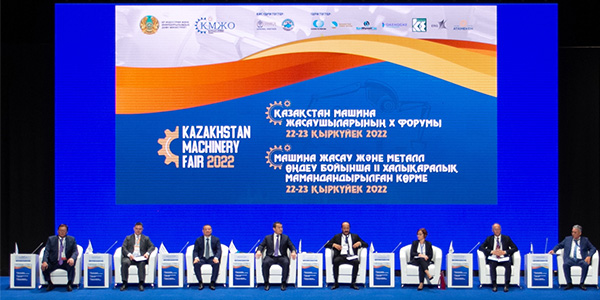 23/9/2022
News / Kazakhstan news
That was the slogan of the 10th Forum of Machine Builders of Kazakhstan, which took place in Astana on September 22-23, 2022. The year 2022 has really challenged the Kazakhstan's industry, machine building and other major sectors of our country.
23/9/2022
News / Kazakhstan news
How state and private enterprises cope in the conditions of geopolitical and economic changes, what plans they make and how they see the future of Kazakhstan's machine building industry - these issues were discussed at the Forum. The plenary session of the Forum was attended by the Prime Minister of the Republic of Kazakhstan, Alikhan Smailov.
In total at the event there were 12 breakout sessions including agricultural, railway, electrical engineering, automotive sections, as well as the section Industry 4.0: Industrial Digitalization and Robotics.
The section Industry 4.0: Industrial Digitalization and Robotics was co-moderated by Zhaslan Madiyev, the First Vice Minister of Digital Development, Innovation and Aerospace Industry, and Vladimir Turekhanov, a Board Member of the Union of Machine Builders of Kazakhstan and President of the Kazakhstani Association of Automation and Robotics. The breakout session was attended by global leaders in industrial robotics, integrators of robotic solutions, educational institutions, research institutes, representatives of government agencies, the quasi-public sector as well as by manufacturing companies of the machine building industry.
There were discussed: achievements since the last year's Forum and plans for the future, cutting-edge solutions for the automation of flow processes, human resource issues, innovations in industrial robotics in the world and Kazakhstan, digital solutions with elements of Industry 4.0 for factories, the advantages of implementing various solutions for manufacturing enterprises.
Representatives of companies that already use industrial robots in production, shared their experiences and voiced the difficulties that had to be overcome at various stages of projects.
At the end of Industry 4.0: Industrial Digitalization and Robotics, the breakout session, there were awarded the winners of WorldSkills Industrial Robotics 2022, the Industry Championship of Professional Skills, which was held within the framework of the Forum. All participants received memorable gifts, and the winners also received valuable prizes.
It is expected that in 2023 the Forum will be held in May. We are looking forward to seeing everyone who is not indifferent to the development of machine building in our country at the XI Forum of Machine Builders of Kazakhstan.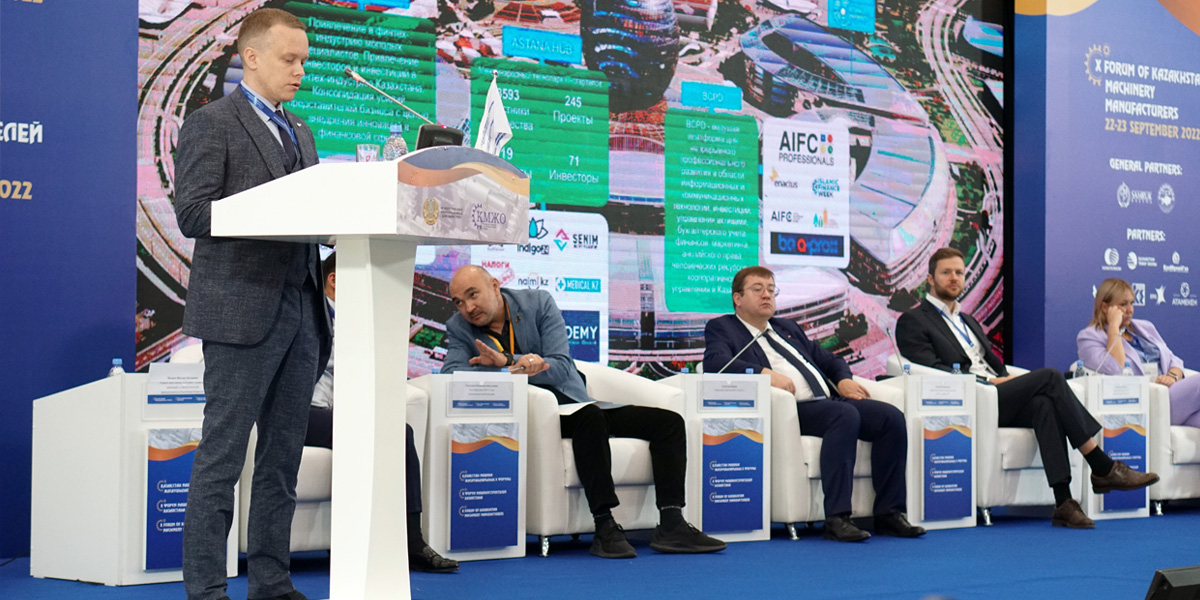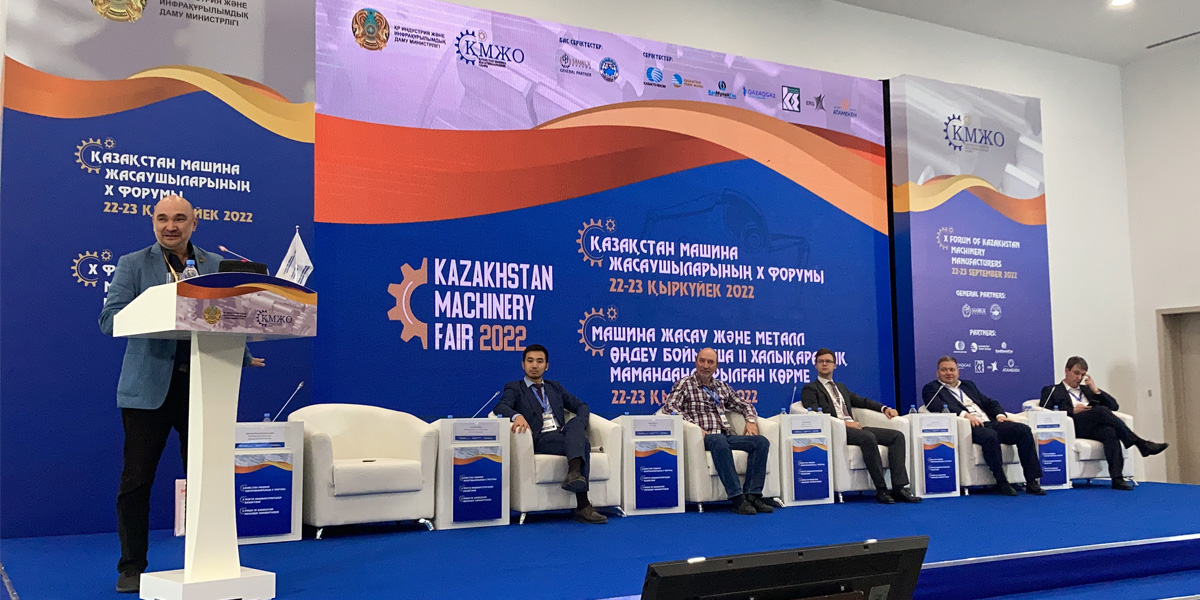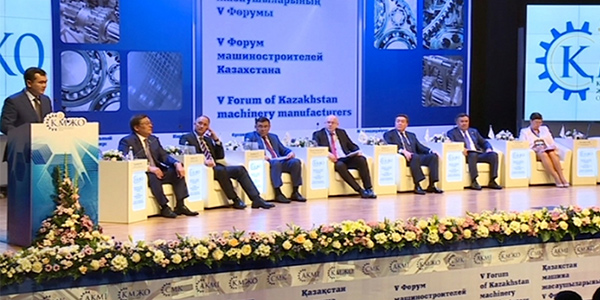 The VI Annual Forum of Mechanical Engineers of Kazakhstan called "New Development Opportunities within the context of the Fourth Industrial Revolution", organized by the Union of Mechanical Engineers of Kazakhstan and the Ministry of Investment and Development of Kazakhstan, is going to be held in the EXPO Congress Center, in Astana, on September 20-21, 2018.