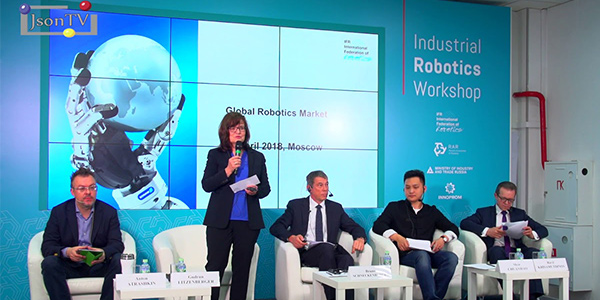 27/11/2018
News / World news
The main event of industrial robotics – IRW, which will bring together industrialists and roboticists to develop specific recommendations on how to effectively automate production – will take place in Moscow on November 22. The event will be attended by Vladimir Turekhanov, the president of Kazakhstani Association of Automation and Robotics.
27/11/2018
News / World news
Industrial Robotics Workshop (IRW) is a platform for meeting participants of the robotics market, where industrialists voice their real needs for automation, and roboticists offer the best solutions to meet these needs.
The first time the workshop was held was in April of this year when it proved that the market lacks such practical events, where industrial enterprises can effectively solve the issues of optimizing production processes with the help of automation and robotics here and now. Then, more than 150 representatives of enterprises and robotic companies took part.
At the upcoming meeting, state development institutes and departments that offer programs to support enterprises working on automation and increasing production efficiency will also join the discussion.
In the framework of cooperation with the Russian National Association of Robotics Market Participants and in order to exchange information on robotic solutions in industrial production, President of the KAAR (Kazakhstani Association of Automation and Robotics) Vladimir Turekhanov will take part in the event.
The IRW program includes real examples of the introduction and use of robots in enterprises in various sectors of the economy with an assessment of the effectiveness and economic viability of introducing robotic solutions, as well as an exhibition of ready-made solutions in the field of industrial robotics.
Date: November 22, 2018.
Venue: Moscow, 12 Krasnokazarmennaya St., b. 9, Abagy Robotic Systems Demo Center, 1st floor
Registration on the site: https://inroboworkshop.com/